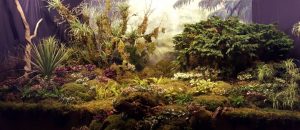 This was a year with a difference and by far the best one we have ever done! the centre piece of the show, the stage display, was designed by Ruth Bramley the owners 12 year old daughter whilst she was walking down a wooded hillside track in New Zealand.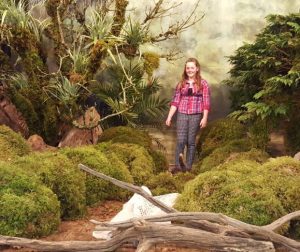 As you can see the effect, whilst not technically correct,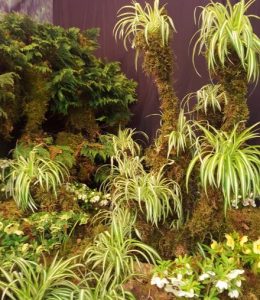 does work well and the desired overall impression was achieved. Throw in a few (or maybe many) Hellebores and other pretty focal plants and there you have it.
The whole event was well supported and it was a real pleasure to see so many people, lots for the first time.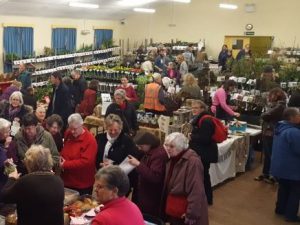 Interesting stalls, hundreds of plants and loads to eat, what more can you want.
The talks were all excellent and so well supported, the speakers were brilliant both new and old. It was a pleasure to see Keith Brown doing a double act with Richard, we were honoured to have him as he unfortunately no longer does talks.
Massive thanks to Suzanna and Ann, as well as the Community Council without whom the whole event wouldn't happen!