Winter Gardening Weekend 2019
(now Llandysul Gardening Weekend)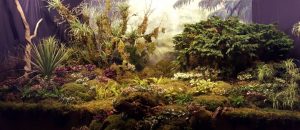 This year held on February 15th, 16th and 17th at the Tysul Hall in Llandysul (postcode SA44 4QJ)
10 a.m – 5.pm.
Every Year as the days start to lengthen and plants start to grow we participate in this  annual event. Originally intended as a showcase for our spectacular hellebores it has gradually grown into a festival of all winter plants and much much more.
The Tysul Hall, in Llandysul (only 1 mile from the nursery) has been recently improved and is the ideal venue for our prestigious event. Unlike the cold wet weather outside this lovely heated venue defeats the elements in the heart of winter.
Here you can spend three days being thoroughly entertained by our array of speakers whose talents are provided free of charge regularly throughout each day. Tea and cakes or sandwiches are on tap, as well as a vast array of plants for sale to suit every taste. A small selection of other garden related stands are also there to whet your appetite.
Coach parties are, as always, welcome. Please let us know if you're coming 'en masse' so we can make sure that the tea and coffee – oh and the cakes – don't run out on that day!!! A shuttle bus from the Tyssul hall to the nursery can be provided if required.
This year we have some wonderful speakers, some old, some new.
Gardening Weekend Speaker Programme 15/16/17 February 2019
Friday 15th February 2019
10.40 Julian Wormald – Snowdrops – Confessions of a Galanthophile. What an incredible man, everything that Julian does he does well and Snowdrops are no exception! He will explain why he loves them (not difficult), tell you about Snowdrop species and distribution as well as some interesting facts about snowdrops. This coupled with snowdrops in the UK – myth and history, snowdrop cultivation, and some of his favourite cultivars. Penultimately you will learn a bit about his ongoing Historic Welsh Snowdrop Hunt. Finally we will end with a quick fire mini auction – 10  of his favourite snowdrop forms (some of which may be un-named) all for sale starting at 50p, sold to the highest bidder!! A great talk to kick off this lovely event!
1.00 Richard Bramley – Hellebores, an informative and humorous guide to these winter wonders. If, as we do, you love these amazing plants then come along and see what is available nowadays. Concentrating mainly on the Lenten Rose (Helleborus x hybridus), Richard will guide us through the many interesting new additions to the already vast range. Learn how to grow them and how to avoid any pitfalls. Also propagation, hybridisation and general maintenance
3.15 Roddy Milne – 'Ornamental Grasses' A very welcome return, Roddy will enthral us with his passion for these architectural and often majestic additions to the garden. Excellent for summer colour with the added bonus of winter interest. In his usual hands on manner this is not one to be missed. There will also be  an up-date on the Picton Castle 'Walled Garden Project'
Saturday 16th February 2019
10.40 Carley Green from NBGW – Californian expedition  A new speaker and a new talk for the Winter Gardening Weekend. Carly Green will wow us with her pictorial talk on her visit to California, relating what she has seen in the U.S. to what we grow in sunny Wales. She will also briefly talk about her work at the National Botanic Garden of Wales where she is doing work on conserving Welsh natural plants. Sounds exciting!!!
1.00 Gareth Davies – A love affair with Roses.  As many will know Gareth is one of the country's leading authorities on Roses. No stranger to all aspects of this fascinating plant his knowledge is wide and detailed.  Here he will give us a brief history of Roses, their uses in the garden, tips on their cultivation and the best of healthy modern varieties – the latter point being very important to those of us who live in wet Wales where the air is clean and growing Roses not easy. A must for all who love Roses.
3.15 Matt Granfield – Vegetable growing. This could well be the highlight of the day!!! Our very own Matt (many will know him from his amazing knowledge in our Carmarthen branch) will guide us through many aspects of vegetable growing.  Very much a talk for the audience, this is set to be both informative and amusing. Proud owner of four allotments he has grown veg.  for as long as he can remember.  As it is his first talk Richard will be along to lend a hand if the audience get too excited.
Sunday 17th February 2019
10.40 Joe  Atkins head gardener at Aberglasney –  Plant combinations. What can I say a true plantsman who is always so popular. His enthusiasm is so inspiring and this new talk from Joe promises to be as good as his others.  If you are looking for ideas then this is the one for you.  As always another one that is not to be missed!
1.00 Bob Dyer  –  Woodland Plants. A new speaker to the Winter Weekend and hopefully one that will return many times.  Bob is one of those amazing people whose knowledge of gardening and all things 'planty' is humbling.  He is a VERY keen amateur gardener who grows things, in his Gower garden, to die for.  Come and see how he nurtures  some of the rarest plants around as well as the usual and popular. Can't wait to hear this one!
3.15 Malcolm Berry, the dreaded gardener – Organic Gardening. Our most popular speaker and one who fills us with inspirational, often slightly controversial and extremely wildlife friendly advice. His following is legendary, and his talks are totally in tune with nature. If you want to grow plants organically then Malcolm is your man. A mine of information, don't forget to follow his facebook page. (the dreaded gardener).
For any other inquiries give us a call or drop us an email and we'll be happy to help – So why not make a note in your diaries.
Many thanks to the support received from 'Llandysul and Pont Tyweli Ymlaen' and 'Llandysul Community Council'. Without their help this event would not take place.
For a glimpse of previous years click on the links below