Winter Gardening Weekend 2018
(now Llandysul Gardening Weekend)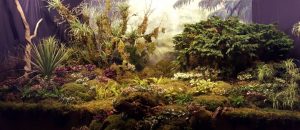 This year held on February 16th, 17th and 18th at the Tysul Hall in Llandysul (postcode SA44 4QJ)
10 a.m – 5.pm.
Every Year as the days start to lengthen and plants start to grow we hold our annual event. Originally intended as a showcase for our spectacular hellebores it has gradually grown into a festival of all winter plants and much much more.
The Tysul Hall, in Llandysul (only 1 mile from the nursery) has been recently improved and is the ideal venue for our prestigious event. Unlike the cold wet weather outside this lovely heated venue defeats the elements in the heart of winter.
Here you can spend three days being thoroughly entertained by our array of speakers whose talents are provided free of charge regularly throughout each day. Tea and cakes or sandwiches are on tap, as well as a vast array of plants for sale to suit every taste. A small selection of other garden related stands are also there to whet your appetite.
Coach parties are, as always, welcome. Please let us know if you're coming 'en masse' so we can make sure that the tea and coffee – oh and the cakes – don't run out on that day!!! A shuttle bus from the Tyssul hall to the nursery can be provided if required.
This year we have some wonderful speakers, some old, some new.
Gardening Weekend Speaker Programme 16/17/18 February 2018
Friday
10.40   Richard Bramley – Hellebores, an informative and humorous guide to these winter wonders. If, as we do, you love these amazing plants then come along and see what is available nowadays. Concentrating mainly on the Lenten Rose (Helleborus x hybridus), (the species are covered in more detail tomorrow at 3.15) Richard will guide us through the many interesting new additions to the already vast range. Learn how to grow them, and how to avoid any pitfalls. Also propagation, hybridisation and general maintenance.
13.00   Brinley Watkins    'Growing Vegetables with a slight twist' Growing in raised beds, containers and other alternatives. A wonderful new speaker, Brinley will immerse us in his vast experience  of growing vegetables, often with a slight variation. His reputation goes before him  so come along and take advantage of this great opportunity.
15.15      Roddy Milne – 'Ornamental Grasses, colour in the garden throughout the seasons'. A firm favourite and great supporter of the Winter Gardening Weekend, Roddy (Head Gardener Picton castle, details here)  will extol the virtues of this often underrated group of plants in his usual charismatic way. Grasses are excellent for adding interest to the garden in so many ways  throughout the whole year. A new talk, one not to be missed.
Saturday
10.40   Will Ritchie  'The Role of Botanic Gardens'  Will Ritchie is the new Curator of the National Botanic Garden of Wales. He has a vast experience having been a part of several botanic gardens and  has very kindly agreed to give us a talk.With his vast wealth of knowledge we look forward to this. His talk will be a  discussion about the collective work and aims of modern botanic gardens worldwide with an emphasis on their role in conservation, inspiration, education and research. More detail about Will here and here
13.00   Gareth Davies – 'Growing in containers'. Gareth will entertain and fill us with enthusiasm in his usual way. An excellent speaker, it is with great joy that we welcome him to share with us his wonderful ideas on how to create summer colour. What composts, different styles and pots and more. Just a container? Well we'll see!! We have known Gareth for many years and his unique, informative style is another reason why this talk is not to be missed.
15.15    Richard Bramley –Hellebores. How did the nursery first come across these wonderful winter flowering plants? What did we do with them? Where do they come from? Who was Helen Ballard?What about the species? A different talk filling in the gaps that we don't normally talk about.
Sunday
10.40   Joseph Atkin 'The woody plant collection at Aberglasney'. One of our most requested and popular speakers, Joe (head Gardener Aberglasney) will once again enthral us with his amazing plant skills. He will explain how shrubs and trees are integrated and used in the garden. How to  extend the season with different species and varieties and how to  mix them with cottage garden plants to add a more modern feel.
13.00   Malcolm Berry – 'Growing Vegetables naturally' It is fair to say that Malcolm has a large following of like minded people. His methods are in tune with the natural world and his talk will  include polyculture, working with the Moon, sacrificial plants (scary), and seed saving. Come and learn from the expert!
15.15   Becky Hill, Cilshafe Garden Design – 'Herbs for the kitchen'. Becky runs a successful landscape business and grows a wide range of herbs herself. With this in mind she will be giving us a humorous   hands on talk on using herbs to create her culinary masterpieces. See their website here.
For any other inquiries give us a call or drop us an email and we'll be happy to help – So why not make a note in your diaries.
Many thanks to the support received from 'Llandysul and Pont Tyweli Ymlaen' and 'Llandysul Community Council'. Without their help this event would not take place.
For a glimpse of previous years click on the links below