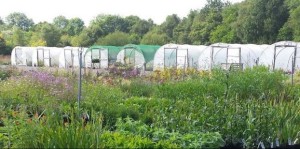 The Nursery is open every day from 8.30 to 5.00. We only close Christmas day, Boxing day and New Years day.
Hi, welcome to our new website, please let us know what you think. It is not yet finished, but it is fully functional and you can order plants and sign up for our newsletter/hints and tips/special offers.
Please do check back regularly as there are still several thousand plants to add. These will be done in families (hopefully) when we get a spare moment or two and the pictures to match the items. We also intend to add blogs, hints and tips and a calender of events. You never know what may pop up next (A national garden club hub, week by week what to do in the garden etc..we have loads of ideas but not much time :-))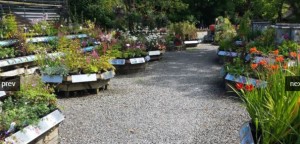 We would especially like comments about navigation around the site, how do you like to search, what would you like to see, etc. etc. Constructive criticism is always welcome. Thanks for reading, Richard.
We are open every day from 8.30 until 5.30 except Christmas day, Boxing day and New Years day. For any information either email on sales@farmyardnurseries.co.uk or ring on 01559 363389. Oh and don't forget our shop in Carmarthen… here!
 For a a map go to the bottom of this page.
The nursery covers an area of approximately 3 acres, stocking upwards of 2000 varieties of plants and is based just outside Llandysul. 
As many plants as possible are grown outside in open beds to promote hardy garden worthy plants that will survive the rigours of our Welsh climate, however  a large area is covered with polythene tunnels to protect young plants, add shade or generally coddle the more unusual bits and pieces..
As we grow most of the plants ourselves we carry huge stocks, upwards of 2000 varieties, and customers are encouraged to wander freely.
We have a well stocked  sales area which holds a large proportion of what we sell, however the 'best bits' are usually tucked away in a corner of the 3 acre nursery somewhere and finding these has kept many an avid collector busy for many hours, gleefully routing through nearly 40 polytunnels.
Customers are encouraged to 'wander' around the majority of the working nursery,  after all we are all gardeners and the plants in the 'no-entry' areas are always annoying seemingly  better, bigger and with more flowers.There may be an occasion when the plants that you find are 'not for sale' plants , but these can be ordered if necessary for collection/delivery at a later date.  A long time ago we decided that we would keep the 'no go' areas to an absolute minimum, and generally customer prefer this approach.
In our sales area you will also find a large selection of ceramic and

terracotta pots and a range of 'Dragonstone' ornate statues and planters.
The map below shows where we are but Google has it slightly wrong. – we are a little further up the right hand road than they admit.